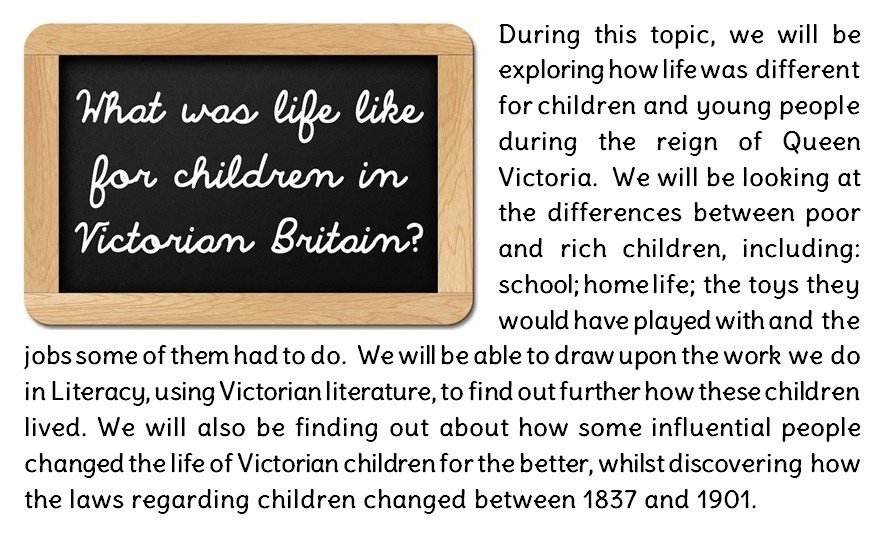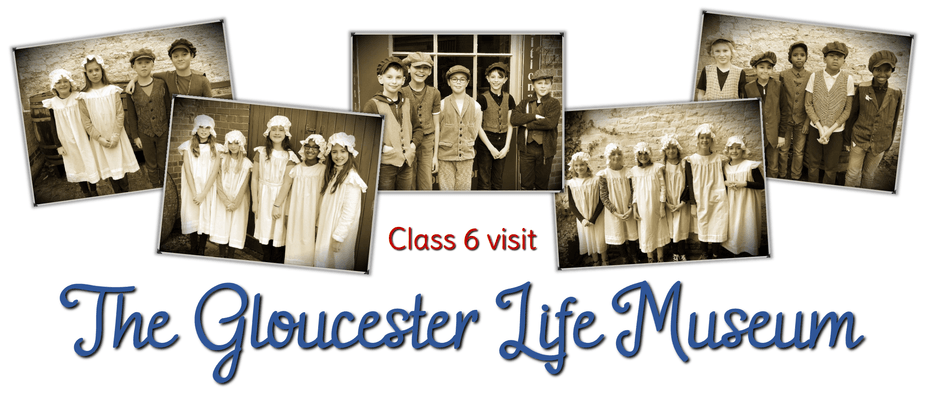 As part of our History topic, exploring what life was like for Victorian children, we visited the Gloucester Life Museum to learn more about Victorian education. When we arrived at the museum, we were transported back to 1895 for an immersive experience in a Victorian classroom, led by a rather fierce Victorian teacher. The session started with a morning drill, followed by Maths and English learning in the classroom - which involved chanting times tables, using chalkboards and ink pens.
Some of our class members even experienced Victorian style punishments, including the back straightener, and lots of us were made to stand at the back of the classroom to be made an example of!
"I thought Victorian school was terrifying and you had to know your thirteen and fourteen times tables!" - Amior
"I liked this school trip because it actually let me experience being a Victorian child." - Louis
"I learned that children had to pay for their education and that you would be punished if you had ink on your fingers!" - Fiona
We then continued to learn about how Victorian's would carry out domestic tasks in the home. This included learning about how they would wash their clothes - with volunteers carrying out washing tasks during the workshop - and learning about some of the unusual gadgets that could be found in the Victorian kitchen.
This was such a brilliant trip, where History was brought to life, but we were all unanimous in agreeing that being a school child in 2018 is much more enjoyable! Check out the gallery below to see some more of what we got up to during out visit...

On 22nd October, Year 6 headed off on their residential visit to PGL at Osmington Bay near Weymouth. Whilst there, we took part in a wide range of activities, including zip wire, the Giant Swing, abseiling, rifle shooting, Jacob's Ladder, dragon boating, raft building and the Sensory Trail. We were so impressed with the way that Class 6 threw themselves into every challenge presented to them with enthusiasm and in the way that they supported and looked out for each other too. The PGL instructors were also so impressed with the children's brilliant attitudes and exemplary behaviour. We are very proud of you all.
You can click here to view the Gallery to see some of what we got up to during the week.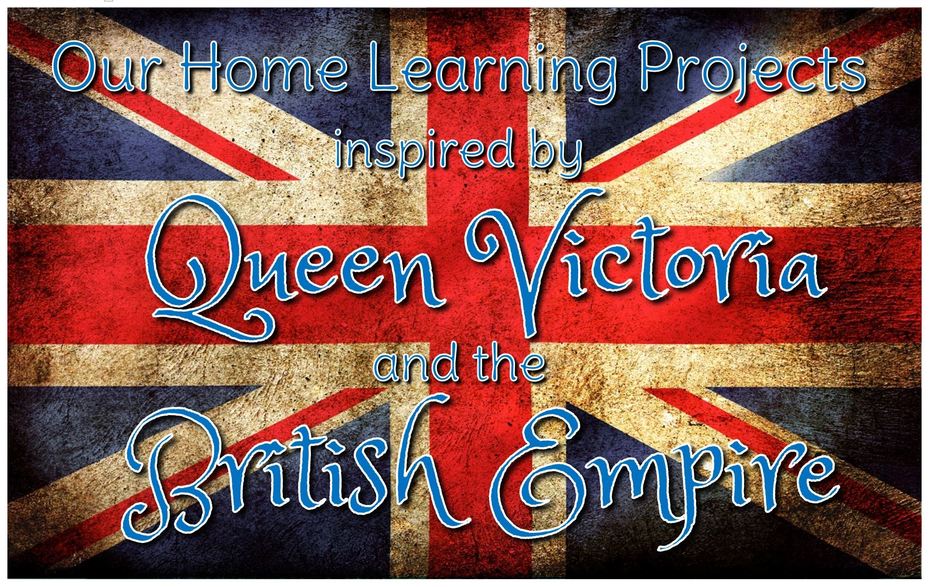 As part of our Home Learning for this term, Class 6 were set the challenge of producing a project inspired by Queen Victoria and the British Empire during Victorian Britain. We were so impressed with the superb quality of homework projects that were produced, ranging from marvellous models to informative presentations, from excellent written pieces of work to some very tasty treats that we got to sample in class. You have all done an amazing job, Year 6! Well done!
Below are just a selection of our homework projects to give you a flavour of what we've been doing.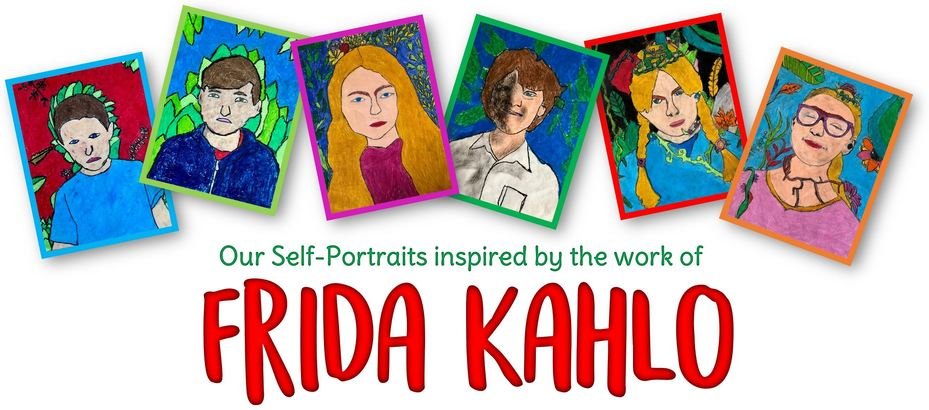 In preparation for our Art Exhibition later this term, we have been looking at the work of Mexican artist, Frida Kahlo. We used Frida's self-portraits as a source of inspiration for our portraiture and, like Kahlo, we thought carefully about using bold, block colours and including natural forms in our pieces. Our masterpieces were created using oil pastels and we think they look absolutely fantastic. Below are some of our budding artists sharing their finished pieces. Well done, Class 6!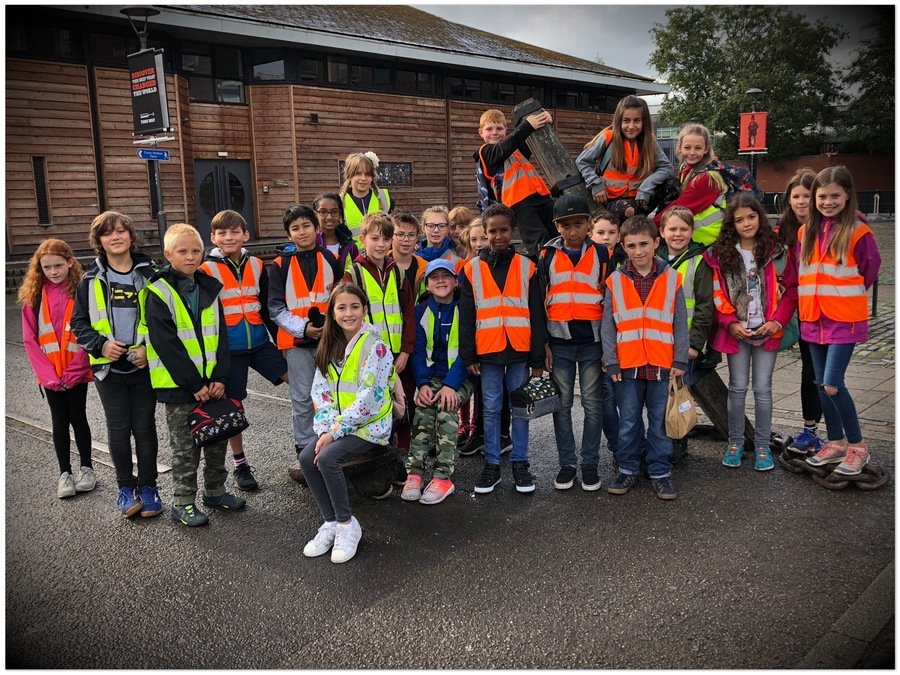 As part of our topic on Famous Victorians, Class 6 have been learning about the work of Isambard Kingom Brunel. We visited the S.S. Great Britain, which is on our school's doorstep in the Floating Harbour. During the visit, we learned all about the ship and some of the passengers that sailed on board the world's first iron-hulled, steam powered passenger liner. We also enjoyed having the opportunity to dress up as Victorian passengers and you can see some photos from our day below. You can check back soon for more photos from our visit.

We'd love to hear what you think about our Class 6 page or, if you're a member of Class 6, what you're enjoying doing in school. You can do this by leaving a comment below.
Comments (142)
Show Comments
william
(a couple of days ago)
hi im william i am an old person from this school some people may remember me i am at christ church school now
Mr. Edwards
(less than a week ago)
It's lovely to hear from you, Angel. I'm very well, thank you for asking, and I'm very much looking forward to Christmas too. It's one of my favourite times of the year! I hope you're good too and are working hard at secondary school.
Angel Derrick
(less than a week ago)
Hi Mr edwards how are u and i can't wait for Christmas and I hope u have a nice Christmas holiday see u soon Mr.edwards x
aaya
(about a week ago)
St, Georges was great!!!!!!!!!!!!!!!!!!!!!!!!!!!!!!!!!!!!!! But i found it very short?
Aidan
(less than a month ago)
The st.Georges thing works and I have practiced a bit
aaya
(less than a month ago)
Thanks, Aidan !!!!!!!!!!!!!!!!!!!!!!
Mr. Edwards
(less than a month ago)
Hi Aaya. Aidan is right: you need to add the @hotwells.bristol.sch.uk at the end of your username...
Aidan
(less than a month ago)
@hotwells.bristol.sch.uk Is this the right e-mail address
aaya????
(less than a month ago)
Hey, Mr E, I tried to get on my google drive account (19aayah) and it didn't let me
aaya
(less than a month ago)
Thanks Mr E yaaaaaaaaaaaaaaaaaaaaas!!!!!!
Show More Comments