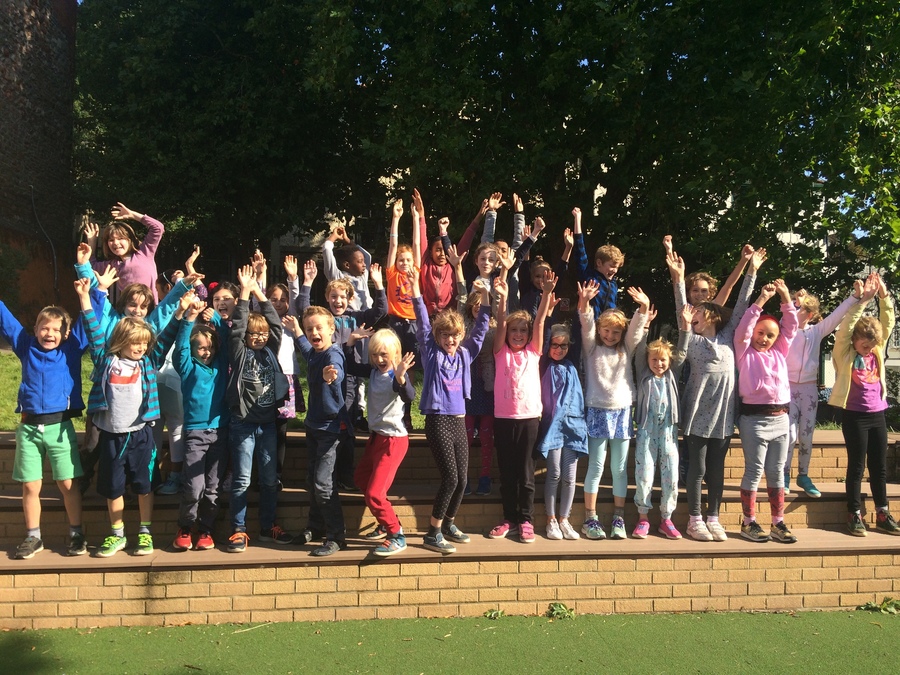 Key Information about Class Four
Your Teachers are Ms Johnson (Monday-Wednesday) and Mrs. Maitipe (Thursday-Friday). Mr Monk will be working with the class every Tuesday and Thursday morning.
Swimming will be every Monday afternoon. Please ensure that your child has the correct swimming kit (swimming costume or swimming shorts, no earrings, hair tied up or swimming hat). Please ask if any questions.
PE will be on a Wednesday afternoon and will be taught by Bristol Rugby coaches. Children will need a pair of trainers, blue or black shorts or trousers, and a plain white or plain coloured t-shirt.
Homework and spellings will be given out on a Thursday and due back in the following Thursday. Spellings are tested on a Thursday morning.
If you have any questions, please don't hesitate to ask!
Our topic this term is...
Discovering Bristol!
We'll be studying the history of our school and the surrounding area including the docks. We'll develop map reading skills, and link this to our work on coordinates in maths. As keen artists, we'll also create sketches and mixed-media art work inspired by the local area. In science, we will be learning about food and eating and investigate local food webs.
Latest Class Four News
We learned about Fair Trade as part of Fair Trade Fortnight. Check out our posters (and some of us hard at work producing them!) in the gallery below.
Our Marvellous Maths Learning
This term in Maths we have focussed on measures - mass, distance, money and time. We have solved real-life problems using measures and applied our addition and subtraxction skills to new contexts.
Keep practising by:
telling the time (using the 24 hour clock if you can)
adding up money and finding change when you go shopping
totalling and scaling-up masses (weight) when you cook.
These online games all use the same skills, and are tablet-friendly:
We investigated the effect of different liquids on egg shells, as we know that egg shells are similar to tooth enamel. We discvered that on its own, sugar doesn't damage enamel (although cola does stain!). It is acid, as produced by sugar-loving bacteria in our mouths, that dos the most damage. We tested the pH (how acidic) each liquid was using strips of litmus paper. Vinegar (acetic acid) was stronger than orange juice (citric acid) and the the weakest acid as apple juice (malic acid). Can you guess which one damaged the egg shells the most?
Our Homework Projects
Class Four created some amazing Circus-themed projects for their homework, inspired by our work around 'Leon and the Place Between'. We had a fantastic afternoon sharing, playing and admiring everyone's fantastic efforts. Here are a selection of some of the children's wonderful work. Well done, Class Four!
Homework and spellings are given out on a Thursday and due in the following Thursday.
Spellings are tested on a Thursday morning.
Year 4 Homework Thursday 21st June 2018.
For homework this week, please complete 'Quick Fire Fractions'.
Remember: a homework task should take you around half an hour to complete. If it is taking much longer, you do not need to complete it.
Green group - please learn the first six spellings. Blue group - please learn all ten.
Links to learning activities
What do you think?
Comments (17)
Show Comments
Rudy Gardner
(less than a month ago)
Hi class four ( up to year 5) I miss you!! We should meet up one day?! Xx
melisa
(a couple of months ago)
can you add some sciencs games on the class page
Maya
(a couple of months ago)
I love class 4 so much!!! The teachers are really helpful.
Isaac S
(a couple of months ago)
this spelling is so easy
JESSICA HYNAM
(a couple of months ago)
guess what happened to me the day after I saw Trudi I broke my wrist but its better now I'm coming to Bristol on bank holiday
Mubarak
(less than a year ago)
The games are quite easy. Well... apart from the fractions they keep on tricking me (How?)
Nusaybah
(less than a year ago)
can we do some more cooking
Nusaybah
(less than a year ago)
class 4 is the best !!!!!!!!!!!!!!!
Gabe Muller
(less than a year ago)
I can not find a game Mrs Maitipe put up
JESSICA HYNAM
(less than a year ago)
I MISS YOU ALL SOOOOOOOOOOOOOOOOOOOOOOOOOOOOOOOOOOOOOOOOOOOOOO MUCH
Show More Comments