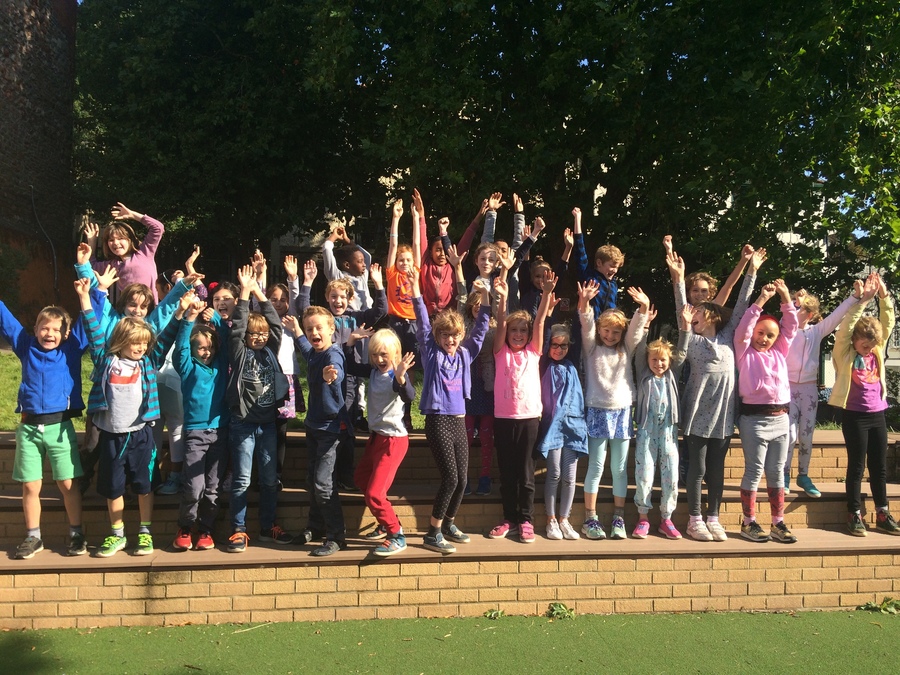 I hope you've all had a lovely summer break and are ready for the new school year. Our topic this term will be the Tudors. We will be learning all about the huge changes which took place under the Tudor monarchs during the 16th and 17th centuries. We will be looking closely at the Tudor royal family including Henry VIII and Elizabeth I and will also be looking at what life what like for normal people living in Tudor Britain.
I'm really excited to get to know you all better and for the year ahead - I hope you are too!
- Ms. Attride
Swimming will be every Monday afternoon. Please ensure that your child has the correct swimming kit (swimming costume or swimming shorts, no earrings, hair tied up or swimming hat). More information about the swimming kit was sent out with this week's homework. Please ask if any questions.
PE will be on a Wednesday afternoon and will be taught by Bristol Rugby coaches. Children will need a pair of trainers, blue or black shorts or trousers, and a plain white or plain coloured t-shirt.
Homework and spellings will be given out on a Thursday and due back in the following Thursday. Spellings are tested on a Thursday morning.
Mr Monk will be working with the class every Tuesday and Thursday morning. I know he is really excited to be working with the class too.
If you have any questions, please don't hesitate to ask!
This week's homework is a History homework looking at the Tudors. Research an area of Tudor life that interests you and create an A4 poster (of pictures and words) to share your findings. You have two weeks to complete this research project and it is due in on Thursday 28th September.
Please remember to also try to read every day for at least 15 minutes and to keep practising all of your multiplication and division facts up to 12 x 12.
Have a look at the new photos of your learning below...
With autumn well and truly on the way, Class Four ventured outside to do some outdoor learning. Inspired by Andy Goldworthy's land art sculptures we collected natural resources from the Green and made our own nature sculptures. The results were fantastic! We also made creatures out of clay and the natural materials we had collected and then came up with stories as to how the creatures came to be.
Well done for a fantastic effort in your spelling test this week. You did brilliantly and all your practise paid off. Keep it up!
Homework and spellings are given out on a Thursday and due in the following Thursday.
Spellings are tested on a Thursday morning.
Links to learning activities
Comments (41)
Show Comments
nate
(about a week ago)
year four is epic!!!
lila
(less than a month ago)
cant wait till class 4 (0:
Maya
(a couple of months ago)
I AM looking forward to class 4 !
Aidan
(a couple of months ago)
hi thank you soooooooooooooooooooooooooooooooooooooooooooooooooooooooooooooooooo much,class 4 has been the best year ever thanks again
Aidan
(a couple of months ago)
Mr Rees you need to put step in time and follow the leader on the song list!:);):D
Aidan
(a couple of months ago)
I have learned 9 and a half songs my fave is shiver my timers and watched the new movie of pirates of the carabean
Aaya
(a couple of months ago)
Mr Rees please can u remove The Tudor Red Lodge area so we can put some of our arts week pictures
Aaya
(less than a year ago)
I loved drawing our shoes.Even though i thought my shoe was horrible but it turned out amaze bolt!!!!!!!!!!!!!!!!!!!!!!!!!!!!!!
Aaya
(less than a year ago)
Thanks Mr Rees for putting those songs on, I've had a BAD time with trying to find them
Aidan
(less than a year ago)
Please can you put all the songs on because there's only a few
Show More Comments