Welcome to Year 3 and to the start of Key Stage 2! I hope you have all had a fantastic summer and you're looking forward to an exciting new year ahead. I have been working hard to set up our lovely new classroom and I'm really looking forward to meeting and getting to know you and your families better over the coming term. We are kicking off our learning this term with the topic 'Ancient Egypt'. We will be learning all about how they lived and what traditions they followed.
More information about the Year 3 curriculum this term can be found in the paragraph below.
Please don't hesitate to let me know if you have any questions.

Mrs Healey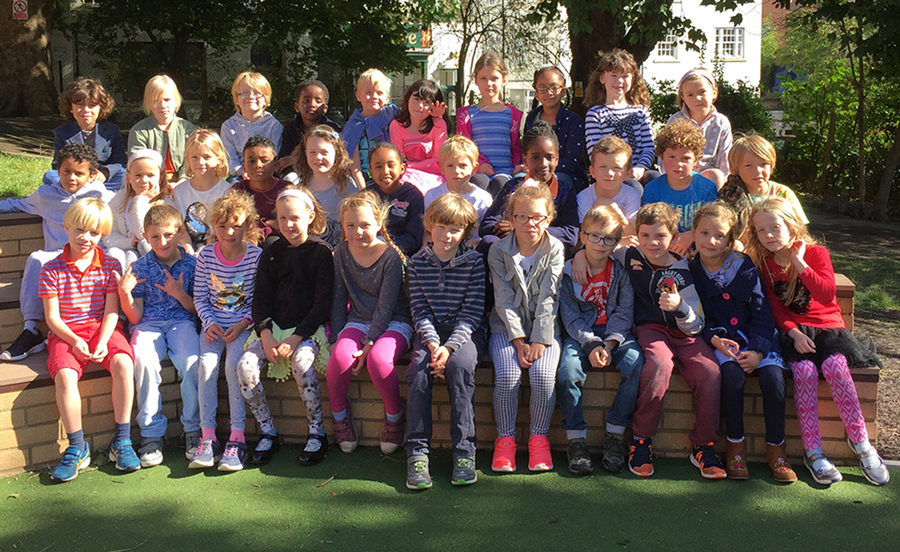 This term we will be finding out about rocks and soils as part of our Science topic. We will link this to our book 'Pebble in my pocket' as part of our literacy learning. We will also be learning how to write reports on our History topic 'Ancient Egypt'. We are going to do lots of fun art activities based on Egypt which will begin by focusing on 'colour mixing'. We will remind ourselves of the importance of E-safety during our I.C.T. sessions and Mr. Leach will teach you about invasions games during P.E. lessons. In R.E. and P.S.H.E. we will be thinking carefully about what is important to us. Finally, in Music we will be using a range of instruments to produce a collaborative piece of textured music linked to our science and literacy themes. We will finish our term off with a school trip to find out more about the Egyptians. Wow! We are going to be very busy indeed!! (Click on the links below to start to explore our main topics this term).
Below is a site with lots of games to help you learn your times tables.
There are also a couple of games to play to help with number fact knowledge. Have fun!
Here are your spellings for this week. You will be tested next Thursday.

Remember to use your 'Dicey' spelling strategies or 'read, cover, write, check' to help you to learn them. Good Luck!

The children have been learning about how a volcano works. They drew scientific diagrams and labelled them to show the different parts of the volcano.

The class have continued to extend their painting skills over the last two weeks. They have created beautiful Egyptian themed sunset pictures and shown great patience, care and creativity throughout the process. As a result their pieces of artwork are really striking!

Class 3 have been very busy this week! They have been writing about the journey a pebble may take starting with being erupted out of a volcano. They've also been learning about how volcanoes work and the different types of rock involved. We took advantage of the dry weather by taking our music lesson outside. They are now beginning to put together their collaborative music performances based on our 'Pebble' stories. We are looking forward to seeing what they create!

Class 3 have begun their 'Rocks and Soils' topic by identifying how 'rock' is used around our school. Over the next few weeks, we will start to look at the different types of rock and how they are created. We will also have a go at filtering different types of soil to test its permeability.


We'd really like to hear from you about what you are enjoying about being in Year 3.
You can share your thoughts and ideas by adding a comment using the Guestbook below.
Comments (168)
Show Comments
Mrs.Healey
(about a day ago)
I think the 'sunsets' look fantastic Damiens. I really like the mix of vivid colour with the black detail along the horizon.
Damiens
(a couple of days ago)
I love sunset art photo which we made on Friday-yesterday.
Archie
(less than a week ago)
I love art!!!!!!!!!!!!!!
Mrs. Healey
(less than a month ago)
You're always welcome to come back and visit anytime Lila. :0)
Lila
(less than a month ago)
I miss class 3 so much but can't wait till class 4 and go on stages,camp and go swimming
Mrs. Healey
(a couple of months ago)
Hi Jess, We've missed you too! I hope you've had a fantastic start in your new school. :0)
jessicahynam
(a couple of months ago)
hi mrs healey i miss you lots and i hope you can tell my old friends about now and i will be looking on the website often and im jellos that you got to do lots of art wihout me.i miss these people the most Archie for his funnyness , Reuben for his funnyness , Trudi for her best best friendness , Daisy for her skeakyness , Imogen for her friendship , Gwen for her kindness , Mrs HEALEY for her great teaching , Isaacv for his friendship and Zac for his games.I hope that yor having fun miss byou loads from jessica
Mrs.Healey
(a couple of months ago)
Thank you for your lovely comments everyone - we've had a wonderful year. I hope you've enjoyed our 'drink splat' and 'dye canvas' art this week Nusaybah. I think you'll do the 'cola' experiment in Science next year. I hope you've enjoyed the science 'egg-periments' we've done this week. I did!
nusaybah
(a couple of months ago)
can we do the cocacola challenge please and more art i know it is not art week
Trudi Holder
(a couple of months ago)
I loved being in your class Mrs Healey. I think you are the best teacher ever! My favourite topics were the Amazon rainforest and the Romans. I wish I could stay in your class forever. From Trudi.
Show More Comments